Dura Shelter Buildings has you covered.
Dura Shelter Buildings single truss fabric buildings are designed to deflect rain and snow and to keep surface water runoff away from the interior. The light interior makes them energy efficient and gives a wide and open environment. All of our coverall buildings that are built in Canada are to the Canadian National Building Code Standards. We can even customize your project to meet your unique individual requirements.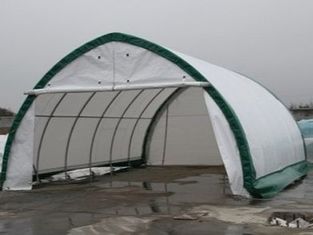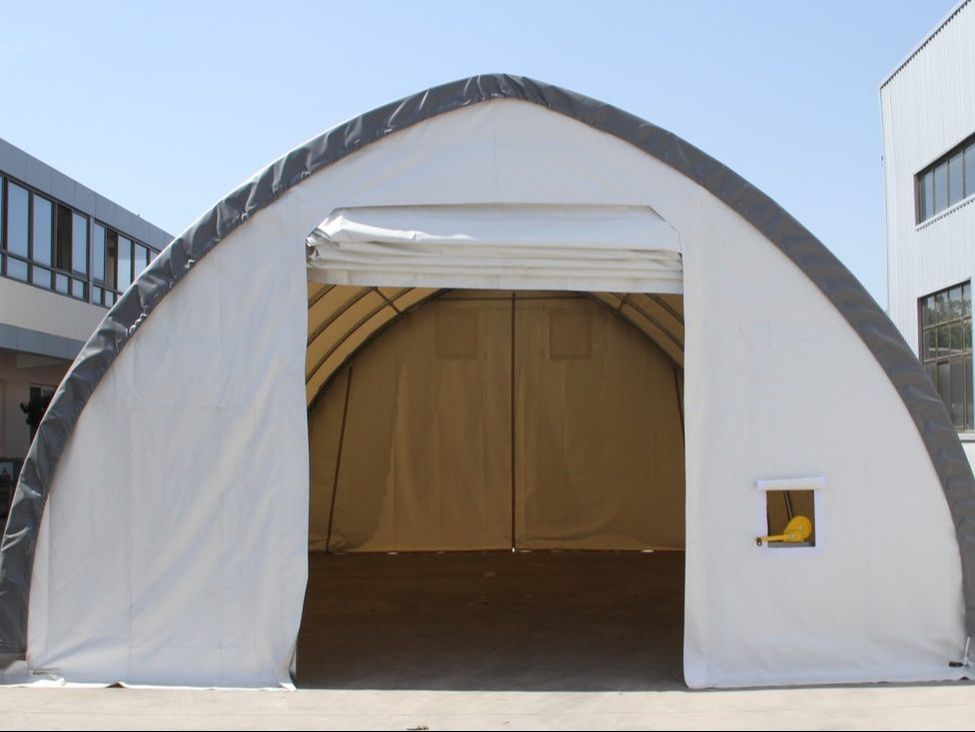 Our double truss style fabric buildings are designed for industries and specific circumstances where maximum height is a requirement. A perfect choice for bulk storage of salt, sand, grain, aggregate, fertilizer etc., this style is an industry leader for manufacturing facilities and equine applications.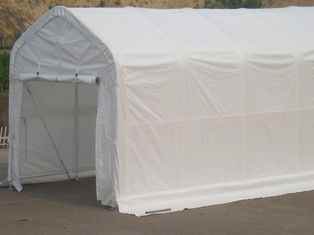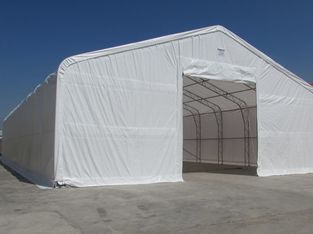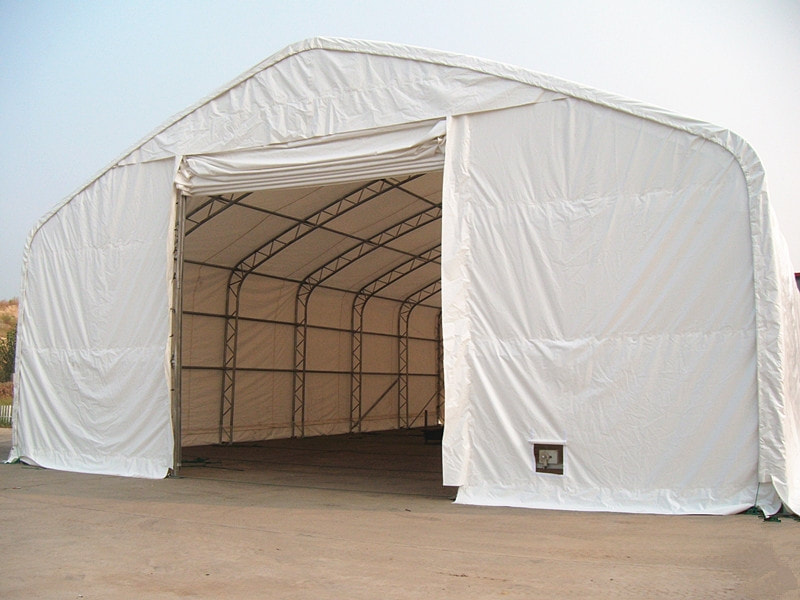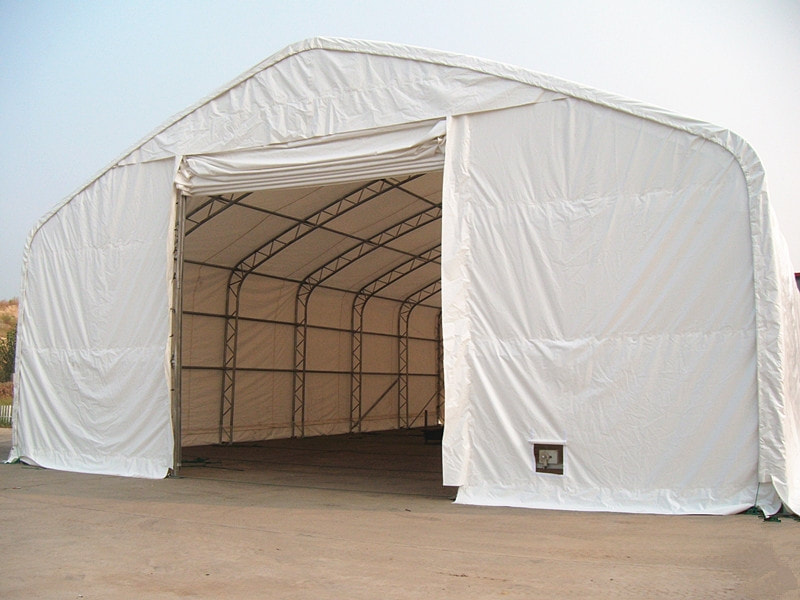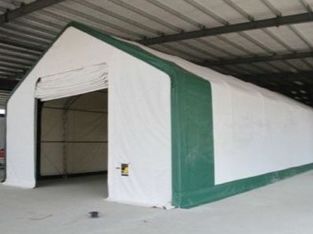 All Dura Shelter Buildings are buildings of high-quality. The container/wall mount series design allows you to get the most out of your coverall building. This style is a great choice for anyone who needs to make a little space go a long way. Fabric buildings are very affordable, practical and effective for storage and many other uses.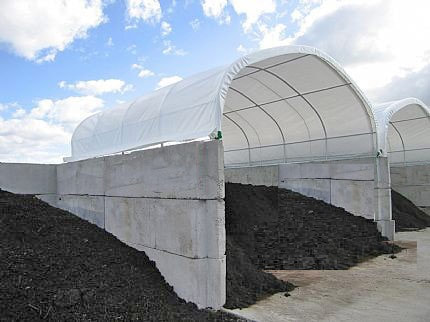 PROTECT YOUR EQUIPMENT WITH OUR FABRIC BUILDINGS
Whether you own or store heavy equipment, RVs, trailers or boats, your assets are covered with Dura Shelter Buildings. With our fabric building, you can increase the longevity of your equipment by protecting it from the elements.
We keep all of our inventory on hand and keep certain styles and models in stock at all times so we can ensure a quick shipping process. From ordering to processing to delivery – we provide a turnaround time of 60 days.
We stand by the fact that all of our products are high-quality and affordable. Our value is unbeatable. 
"The Dura Shelter team made the entire process of purchasing a fabric building seamless. The sales team tailored my building to suit my exact needs and budget. The installation crew were knowledgeable and friendly; they kept me informed throughout the duration of the project. I would definitely recommend anyone looking for a portable fabric building to work with Dura Shelter Buildings!"
"I am super happy with the double truss fabric building I ordered from Dura Shelter Buildings and the crew that came for the assembly. Building looks great, extremely glad that I choose your building over any others along with it being a Canadian-made product."
"The process went really well. Very pleased with the product, the install and the communication from start to finish. I do appreciate the professionalism and how Dura Shelter Buildings operates as a company. I would definitely use and recommend them again!"
DURABLE FABRIC BUILDINGS, SHEET GOODS, FENCING & GATES
Dura Shelter Buildings has been manufacturing steel structural coverall buildings to support your storage needs for more than 15 years. Our products are high-quality and low cost.

Value
We offer unbeatable value for the best quality products on the market.

Quality
We maintain the Canadian level of quality with all of our products & services.

Customizable
All of our products have custom options available to meet any requirements.

On-Hand Inventory
We have a number of styles in stock at all times so that you can get your order faster.

Retail & Commercial
We offer multiple purchase options, including residential and commercial.

Quick Shipping
On every order, we guarantee fast ordering and turnaround for our customers.