There are many reasons to consider using coverall buildings in Calgary. These fabric structures are very affordable, and they offer flexible and convenient storage options. You can get even more utility from your fabric structure with additional customization. Because these structures are built to meet your specific needs, you can add in other features. Here are a few of the customization options that you may want to consider for your next coverall building.

Customize Coverall Buildings in Calgary With Foundations

Many people think that all coverall buildings in Calgary are portable. While this kind of versatility can be a huge selling feature, it is not the only option. In fact, you can create a custom coverall building by giving it a foundation. The options for a foundation are quite diverse. You can choose a foundation made of concrete, steel or even helical anchors. You will want to pick a foundation based on the location of the building. Giving your building a foundation will take extra time and money, but the added stability may be just what your coverall building needs.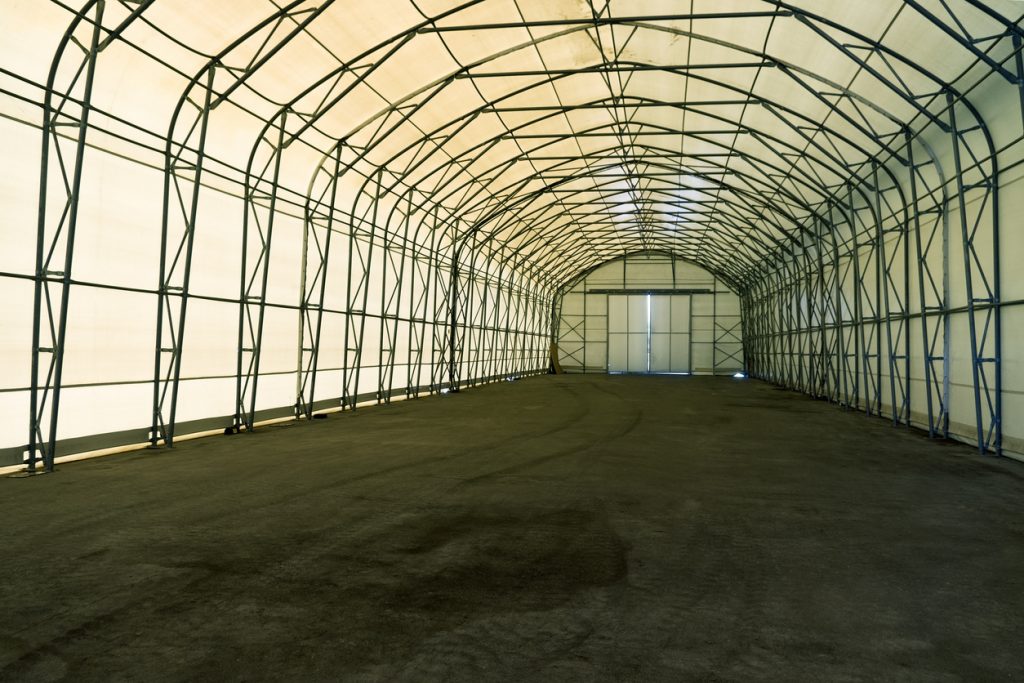 Create A Custom Coverall Building With Roofing Options

You will probably be surprised by how many options you have for roofing in your coverall building. The fabric cover can come in many colors, and you can customize it with extra utility by adding insulation. However, there are even more options for your roofing. Now, coverall buildings can even have working chimneys and eaves. This means you can not only customize the way your building looks, but you can also customize its function. These roofing options give you added ventilation, insulation and more. In short, you can use your coverall building for anything.

Your Coverall Building Can Be Customized With Doors

Your coverall building does not have to look or feel like a storage shed. Instead, make it a viable space when you add doors to it. Doors can be designed for all kinds of access. Consider doors for people and vehicles alike. These doors can have more versatility when you think about how to access them. You can use traditional hinges, but you can also use other things like curtains. These options allow you to build a fabric structure for any specific need. Your building can store aviation equipment, livestock, inventory and more. You could even use your coverall building as a storefront with this style of customization.

For the past 15 years, Dura Shelters has been supplying steel-framed fabric buildings to businesses throughout Calgary. We provide cost-effective coverall building solutions to a number of industries. You can trust us to help you with all your needs. Give us a call at (705) 896-2628 or send us an email to info@durashelterbuildings.ca.